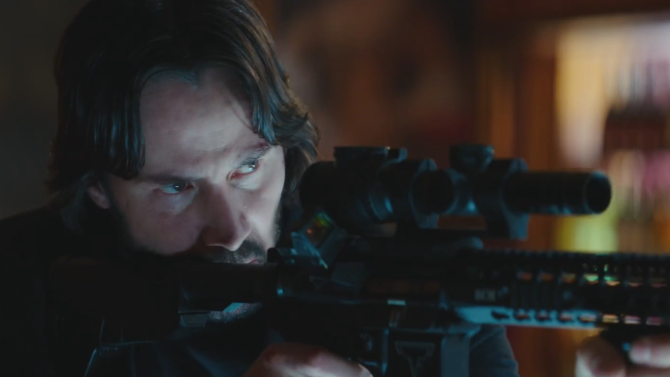 Este sábado fue compartido el primer tráiler oficial de la esperada secuela de John Wick, película protagonizada por Keanu Reeves.
El clip hizo su debut estelar en el marco del New York Comic Con, evento celebrado este fin de semana en la Gran Manzana. En el tráiler promocional, el actor de The Matrix regresa y tiene un nuevo traje para la ocasión. No te pierdas del primer adelanto de John Wick Chapter 2, haz clic a continuación.
John Leguizamo, Lance Reddick e Ian McShane estarán de regreso en esta emocionante secuela de acción. Ruby Rose, la actriz de Orange is the New Black, Common y Laurence Fishburne, con quien Reeves compartió pantalla en la saga de The Matrix, se integran al segundo capítulo de esta película dirigida por Chad Stahelski.
La primera parte de este filme fue estrenado en 2014 y gozó de gran aceptación por parte de la audiencia y crítica especializada. En esta oportunidad, Stahelski reveló haber tomado la decisión de llevar la historia a paisajes europeos, específicamente en Roma, Italia.
John Wick: Chapter 2 llegará a las salas de cines de Estados Unidos el 10 de febrero de 2017.