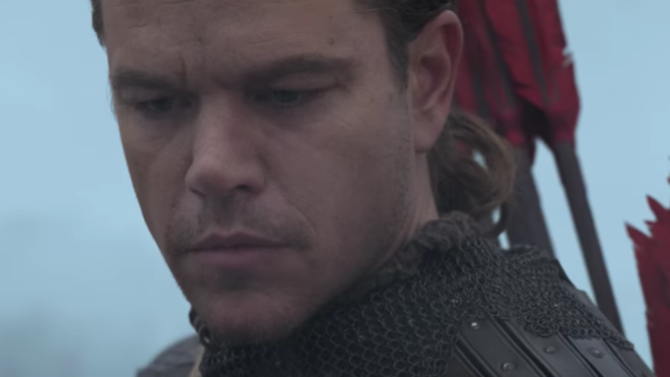 "Una de las maravillas del mundo. 1700 años para ser construida, 5500 millas de longitud. ¿Qué estaban tratando de mantener fuera?", lee la premisa de The Great Wall, la nueva película protagonizada por Matt Damon.
En esta emocionante cinta, Damon deberá formar parte de un grupo de guerreros que tratará de defender la Gran Muralla China a como dé lugar. Y a juzgar por este primer tráiler compartido por Legendary y Universal, las fuerzas bélicas tendrán que enfrentarse a un ejército de monstruosas criaturas mitológicas.
Esta nueva superproducción estará dirigida por Zhang Yimou, y representa el primer filme en inglés para este cineasta. Además del protagonista de Jason Bourne, la cinta contará con las actuaciones de Pedro Pascal (Game of Thrones, Narcos), Willem Dafoe, Andy Lau, Zhang Hanyu y Eddie Peng.
A continuación te dejamos con el primer tráiler oficial de esta nueva monster-movie:
The Great Wall llegará a los cines de Estados Unidos el próximo 17 de febrero de 2017.