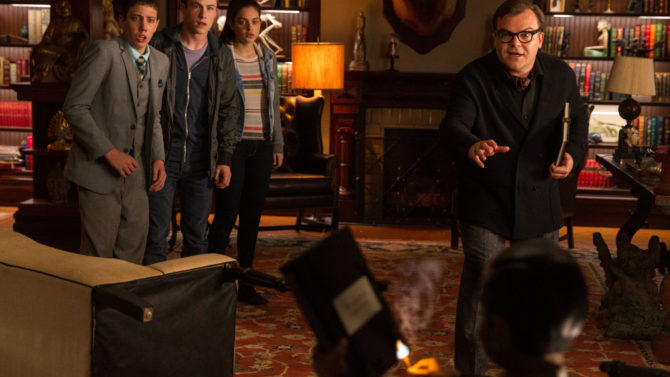 Al parecer, a Sony le gustó hacernos sentir escalofríos. Según informa The Hollywood Reporter, el estudio cinematográfico ya se encuentra desarrollando la secuela de Goosebumps, cinta basada en los libros de horror, comedia y fantasía escritos por R.L. Stine.
Esta película llegó a los cines en octubre de 2015 y estuvo protagonizada por Jack Black, quien fue el encargado de darle vida a este misterioso y prolífico escritor.
El estudio se encuentra actualmente en pláticas para traer de regreso a Rob Letterman (Shark Tale, Monsters vs Aliens) a la silla de director, y a Darren Lemke a cargo del guión. Hasta los momentos, se desconoce si Black retomará el rol de Stine en esta secuela.
Esta divertida película resultó ser un gran éxito en las taquillas, logrando recaudar un total de $160 millones a nivel global. En Goosebumps, las escalofriantes criaturas creadas por la imaginación de este escritor lograron escaparse de las páginas en las que vivían confinadas. Monstruos, lobos, insectos gigantes y malvados gnomos de jardín hicieron hasta lo imposible por desatar el caos en este tranquilo vecindario.
El elenco de esta cinta también estuvo conformado por Dylan Minnette (Alexander and the Terrible, Horrible, No Good,Very Bad Day), Odeya Rush (The Giver), Ryan Lee (Trophy Wife) y Jillian Bell (22 Jump Street).