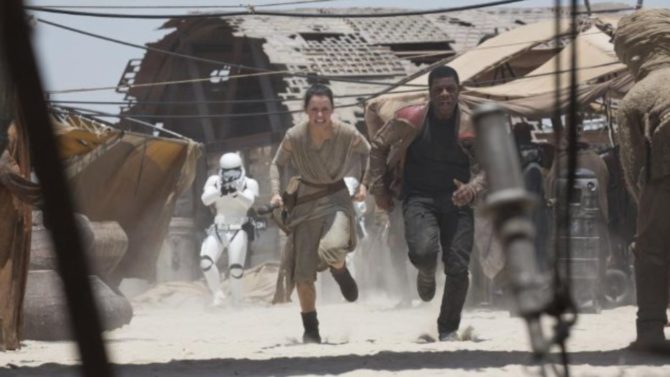 La popularidad de Star Wars: The Force Awakens continúa. Después de cuatro semanas de exhibición, la película de J.J. Abrams sigue dominando la taquilla norteamericana. Este fin de semana, la séptima entrega de la popular franquicia de ciencia ficción recaudó 42 millones de dólares. Hasta la fecha, la exitosa película ha hecho más de $800 millones de dólares en Estados Unidos y a nivel internacional ha recogido $1.6 billones. Star Wars: The Force Awakens cuenta con un elenco estelar que incluye a Harrison Ford, Carrie Fisher, Daisy Ridley, Adam Driver, John Boyega, Lupita Nyong'o y Óscar Isaac.
The Revenant se posicionó en el segundo lugar del conteo. La cinta del cineasta mexicano Alejandro González Iñárritu, protagonizada por Leonardo DiCaprio, se llevó $38 millones de dólares. La película se convirtió en la gran triunfadora de los Golden Globes 2016 llevándose las estuillas de Mejor Director, Mejor Actor para DiCaprio y Mejor Película de Drama.
Daddy's Home de Mark Wahlberg y Will Ferrell quedó en tercer lugar con $15 millones de dólares. La cinta de terror The Forest se posicionó en la cuarta posición con $13.1 millones y en el quinto puesto se encuentra Sisters, la comedia de Amy Poehler y Tina Fey con $7.2 millones.