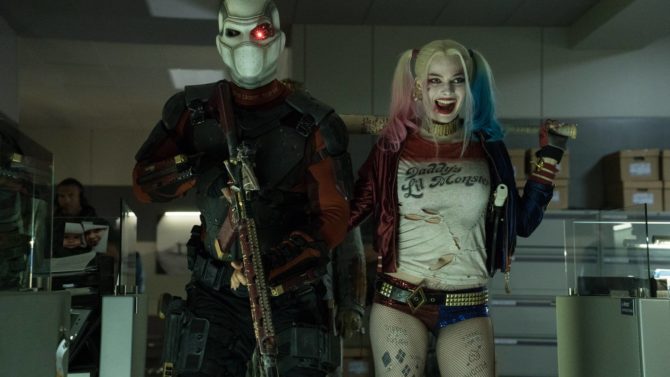 Suicide Squad recaudó 20.5 millones de dólares en una sola noche… Sí, en UNA sola noche. Así lo publicó la revista Variety.
En la noche del jueves la tan esperada película estrenó en algunos cines selectos de Estados Unidos, y logró recaudar 20.5 millones de dólares. Luego de recaudar una cifra tan masiva, Suicide Squad estableció un récord para el resto de las películas que se estrenen en el mes de agosto. Además, ocupa la posición número 13 en la lista de cintas que más dinero han generado en su noche de estreno (previo al día de oficial).
También representa uno de los más grandes estrenos para la compañía DC. Las únicas dos películas de esta franquicia que han generado más dinero en una noche de estreno lo fueron The Dark Knight Rises (2012), con $30.6 millones, y Batman v Superman: Dawn of Justice (2016), con $27.7 millones.
Hoy, vienes 5 de agosto, la cinta estrena de manera oficial en el resto de los cines, y debe estar en unas 4,250 salas estadounidenses (por lo que se adelanta que continuará rompiendo récords).
Suicide Squad cuenta con un elenco de primera, el cual incluye a Will Smith, Jared Leto, Margot Robbie, Joel Kinnaman, Viola Davis, Jai Courtney, Jay Hernández, Adewale Akinnuoye-Agbaje, Ike Barinholtz, Scott Eastwood y Cara Delevingne.