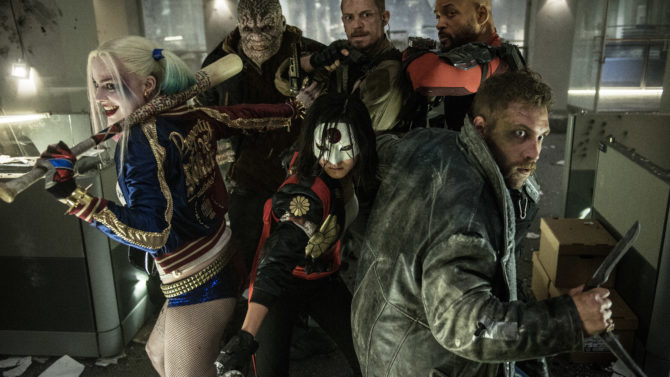 Suicide Squad apunta a romper récords de taquilla en los Estados Unidos al haber logrado recaudar  $147 millones durante su primer fin de semana de estreno en cines.
A lo largo de 4.255 locaciones, la proyección de la esperada película del universo D.C Comics logró arrebatarle el récord previamente establecido por Guardians of the Galaxy, cinta que obtuvo $94.3 millones al momento de su estreno en agosto de 2014.
Suicide Squad no ha sido exitosa únicamente a nivel local, ya que de acuerdo a Variety, la cinta ha logrado recaudar un total de $64.6 millones a nivel internacional, lo que incluye los mercados del Reino Unido, México y España.
A pesar de que la película dirigida por David Ayer ha obtenido duras críticas por parte de portales especializados, tales como RottenTomates.com, la audiencia ha respondido y todo indica que Suicide Squad logre establecer nuevos récords en taquilla.
Esta película cuenta con un sólido elenco conformado por Will Smith, Jared Leto, Margot Robbie, Joel Kinnaman, Viola Davis, Jai Courtney, Jay Hernández, Adewale Akinnuoye-Agbaje, Ike Barinholtz, Scott Eastwood y Cara Delevingne.
¿Ya fuiste a ver Suicide Squad en cines?