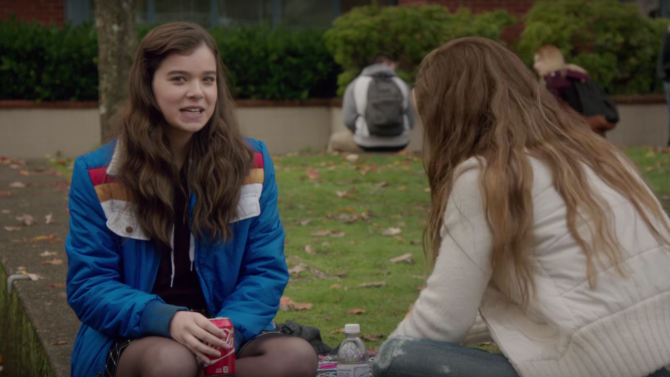 ¿Alguna vez le has dado clic a un tráiler sin ninguna expectativa, pero cuando lo terminas sientes que necesitas ver la película inmediatamente? Este es el caso del tráiler oficial de la cinta The Edge of Seventeen.
La actriz y cantante Hailee Steinfeld protagoniza este filme que busca llevar a la pantalla grande los traumas que la mayoría de los adolescentes de 17 años viven durante su tiempo en secundaria. En el clip, se puede ver a Nadine, confesando a su profesor que está a punto de suicidarse a causa de los problemas de su vida y lo mucho que odia a sus compañeros de colegio. Lo que no se esperaba es que el profesor le respondiera que él estaba considerando hacer exactamente lo mismo.
VER TAMBIÉN No te pierdas "Deja que te bese", el nuevo tema de Marc Anthony y Alejandro Sanz [VIDEO]
Además de la participación de Steinfeld, esta comedia (llena de humor negro) cuenta con las actuaciones de Woody Harrelson (Hunger Games), Blake Jenner, Kyra Sedgwick, Haley Lu Richardson, Alexander Calvert y Katie Stuart, entre otros.
The Edge of Seventeen fue dirigida por Kelly Fremon Craig y está pautada para llegar a los cines de Estados Unidos el 30 de septiembre de este año.