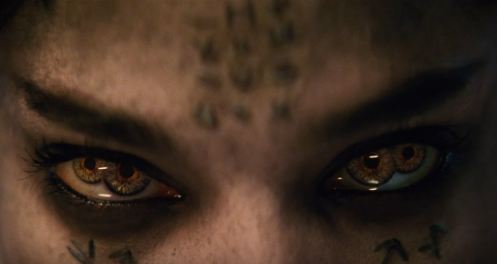 Universal Pictures acaba de revelar el primer adelanto promocional de The Mummy, esperado reboot de uno de los más clásicos monstruos del mundo cinematográfico.
El proyecto goza de gran expectativa pues será Tom Cruise quien protagonice la cinta. En esta versión, será una fémina (Sofía Boutella) la que traerá a la vida al famoso monstruo vendado.
Esta nueva emocionante monster-movie contó con la pluma de Jon Spaihts (Prometheus) y Christopher McQuarrie. Alex Kurtzman, productor de grandes títulos como The Amazing Spider-Man 2, Now You See Me y Star Trek Into Darkness, es el director de este largometraje de Universal.
El primer tráiler tease de The Mummy está repleto de peligro y acción. Haz clic a continuación:
El filme contará también con las actuaciones de Annabelle Wallis, Jake Johnson, Courtney B. Vance y Russell Crowe. La última vez que este monstruo llegó a los cines fue en 2008 con The Mummy: Tomb of the Dragon Emperor, cinta que estuvo protagonizada por Brendan Fraser.
The Mummy será estrenada el 9 de junio de 2017.