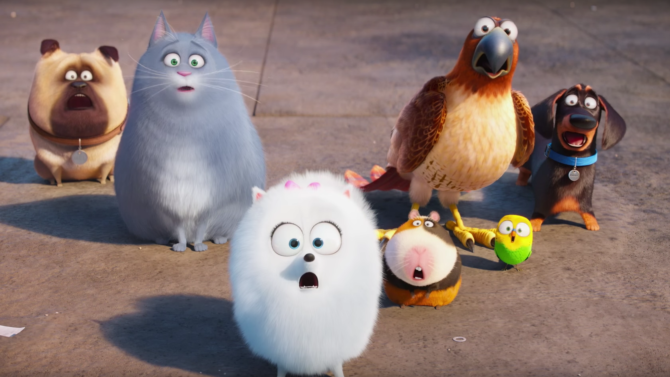 The Secret Life of Pets ha resultado ser todo un éxito en las taquillas de los Estados Unidos. La cinta animada logró recaudar un total de $103.2 millones durante su primer fin de semana en cines, según información recogida por Variety.
La película, que surge de Illumination Studio, contó con la dirección de Chris Renaud. De acuerdo a la publicación, esta cinta animada representó un costo de producción de $75 millones para el estudio.
The Secret Life of Pets se enfoca en la vida del perrito Max y sus amigos del reino animal. Esta divertida película explora todo lo que probablemente hacen las mascotas en las casas de sus amos cuando éstos no están.
Louis C.K., Eric Stonestreet, Ellie Kemper, Kevin Hart, Dana Carvey, Bobby Moynihan, Lake Bell, Hannibal Buress, Albert Brooks, Steve Coogan y Jenny Slate fueron los artistas que prestaron sus voces para darle vida a estos cómicos animalitos.
¿Y tú, ya fuiste a ver The Secret Life of Pets en cines? Si todavía no están convencido, a continuación te dejamos con el tráiler de esta cinta de Universal Pictures.