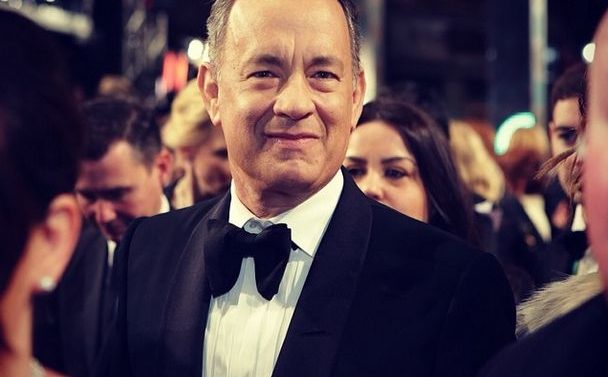 Tom Hanks fue nombrado el actor favorito del público en los Estados Unidos, gracias a una encuesta proporcionada por The Harris Poll. Esta es la quinta vez que el ganador del Oscar se ha llevado la corona en esta encuesta, cuyos resultados fueron compartidos el jueves 28 de enero.

Johnny Depp, Denzel Washington, John Wayne y Harrison Ford completan los cinco primeros lugares. Ford saltó cuatro puntos desde el 2014, gracias a su regreso como Han Solo en la cinta Star Wars: The Force Awakens.
Sandra Bullock, Jennifer Lawrence y Julia Roberts completaron el top 10. Meryl Streep y Angelina Jolie se mantuvieron en la séptima y décima posición, respectivamente.
Hanks recientemente protagonizó en la película biográfica Bridge of Spies, dirigida por Steven Spielberg. El filme cuenta la increíble historia de un abogado de Brooklyn (Hanks) que se ve involucrado en la Guerra Fría cuando la CIA toca a su puerta para pedirle que negocie la liberación de un soldado capturado en la Union Soviética.
Este gran actor también protagonizará Inferno, la secuela de Angels & Demons. La película será dirigida por Ron Howard, quien estuvo a cargo de Demons y The Da Vinci Code.
Aquí puedes ver el Top 10 en orden:
Tom Hanks

Johnny Depp

Denzel Washington

John Wayne

Harrison Ford

Sandra Bullock

Jennifer Lawrence

Clint Eastwood

Brad Pitt

Julia Roberts