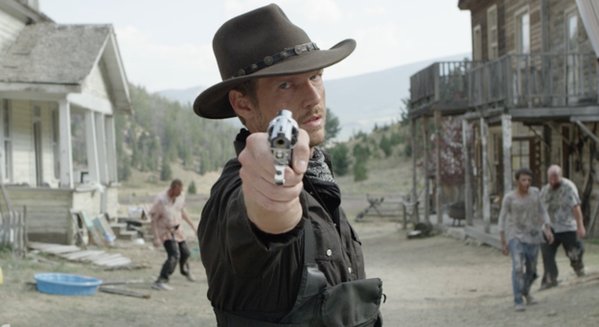 ¡Nuestros sueños se han convierto en realidad! Backstreet Boys, NSYNC, 98 Degress y O-Town, todos juntos en una película! Syfy reveló el primer tráiler de Dead 7, un western con zombis.
La película está protagonizada por Nick Carter, quien también produjo la cinta junto a la compañía de producción The Asylum. En el primer vistazo, vemos a A.J. McLean y Howie Dorough de BSB, Joey Fatone y Chris Kirkpatrick de NSYNC, Jeff Timmons de 98 Degress y Erick Michael Estrada, Jacob Underwood, Trevor Penick y Dan Miller de O-Town.
El tráiler se burla un poco de los chicos de las bandas de los noventa, usando frases graciosas como "Say Bye Bye Bye to Zombies". Recordemos que "Bye, Bye, Bye" es una de las canciones más populares de la agrupación que llevó a Justin Timberlake a la fama mundial. En el video también podemos ver a la esposa de Nick, Lauren Kit-Carter.
Puedes ver el tráiler de la película dirigida por Danny Roew haciendo clic aquí. Dead 7 se estrena el primero de abril a las 8 PM ET/PT por SYFY.