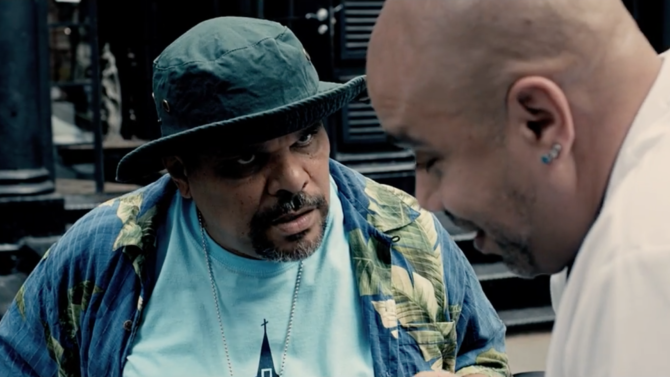 Los actores Luis Guzmán, Edgar García, Rosario Dawson y Rosie Pérez se unen en la película Puerto Ricans in Paris, la cual presenta a un dúo de puertorriqueños que forman parte del Departamento de la Policía de Nueva York.
Guzmán (quien actualmente forma parte de la película Keanu) y García (conocido por su participación en la serie de HBO How to Make It in America), le dan vida a estos dos oficiales que son enviados a París para ponerle fin a la venta ilegal de carteras de imitación Louis Vuitton.
Asimismo, Dawnson, de ascendencia puertorriqueña, y Pérez (Do the Right Thing), interpretan el papel de las novias de estos dos policías que no son muy buenos en el ámbito de las relaciones de pareja.
La cinta también cuenta con la participación de Miriam Shor, Lilou Fogli, Julie Ferrier, Charlotte Mangel y Frederic Ansombre, entre otros. ¿Dato curioso? Puerto Ricans in Paris llega al cine bajo la producción del artista cubano Armando Christian Pérez. ¿No sabes quién es? Ah, pues te contamos que ese es el nombre de pila de Pitbull.
El filme, llevado a cabo bajo la dirección de Ian Edelman (escritor de How to Make it in America), está pautado para estrenar el 10 de junio en los cines de Estados Unidos.