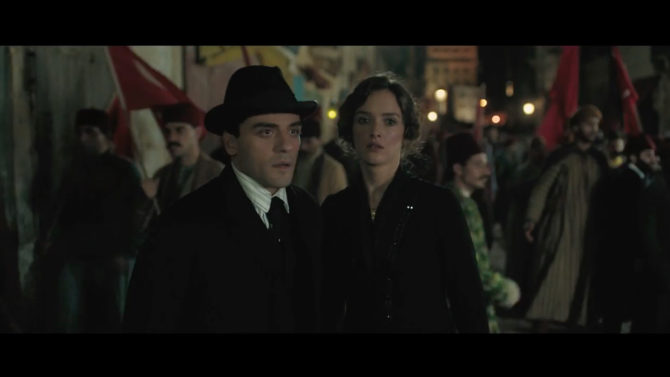 Oscar Isaac y Christian Bale protagonizan The Promise, una película que cuenta la historia del triángulo amoroso entre un estudiante de medicina (Isaac), un exitoso periodista (Bale) y una bella joven armenia (Charlotte Le Bon), que se desarrolla durante la caída del imperio otomano.
VER TAMBIÉN Mira el segundo tráiler de 'Ouija: Origin of Evil'
En el primer avance de la cinta lanzado este 9 de septiembre, Michael (Isaac) recuerda el tiempo que pasó en la ciudad de Constantinopla, en donde conoce a Chris (Bale), un periodista de la AP, y a Ana (Le Bon), una joven armenia criada en Francia.
Mientras que Michael y Ana inician lo que parece ser una relación amorosa, comienza una persecución contra los armenios en la ciudad impulsada por el imperio, que oficialmente niega que se esté llevando a cabo una guerra en su territorio.
En medio del caos Ana y Michael intentarán abandonar la ciudad, mientras que Chris trata de reportar lo que realmente está sucediendo en el territorio otomano.
La historia fue inspirada en hechos reales y es dirigida por Terri George, conocido por dirigir la exitosa cinta Hotel Rwanda.
VER TAMBIÉN Kate Beckinsale está lista para la batalla en el nuevo tráiler de 'Underworld: Blood Wars'
Por el momento se desconoce la fecha exacta en la que se estrenará la cinta, aunque se espera que sea este año.