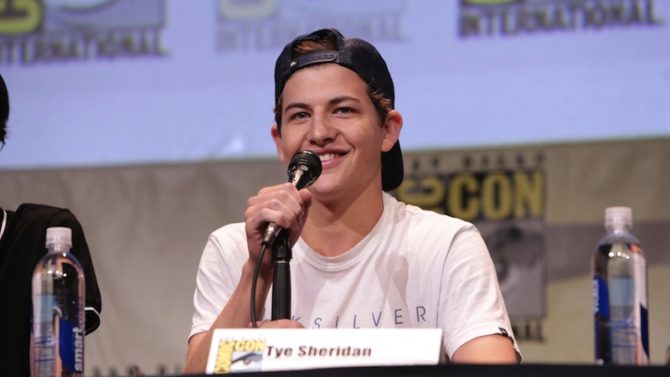 Este jueves 25 de febrero se reveló que Tye Sheridan será el protagonista de Ready Player One, el nuevo filme del aclamado director Steven Spielberg.
Con este anuncio, el joven actor se une a un reparto que cuenta con la participación de Olivia Cooke (conocida por su papel en Me and Earl and the Dying Girl) y Ben Mendelsohn (destacado en cintas como Bloodline y Mississippi Grind). Sheridan, de 19 años, ha sido parte de reconocidas producciones como The Tree of Life, Mud, Joe y X-Men: Apocalypse.
La historia de Ready Player One toma lugar en el año 2044 y gira alrededor de un adolescente en busca un tesoro que pondrá a prueba sus conocimientos sobre la cultura de los años ochenta. La película es una adaptación del libro escrito por Ernest Cline y contará con un guión de la mano de Zak Penn.
La compañía Warner planificaba estrenar el filme en diciembre de 2017, pero decidió retrasar el estreno para que no coincidiera con la cartelera de Star Wars: Episode VIII. La nueva fecha de estreno que se maneja actualmente es el 30 de marzo de 2018.
Spielberg, por su parte, tiene mucho trabajo en sus manos, ya que luego de que culmine la filmación de Ready Player One, debe comenzar a trabajar en la quinta entrega de Indiana Jones, la cual ya fue confirmada por Disney y Lucasfilm.