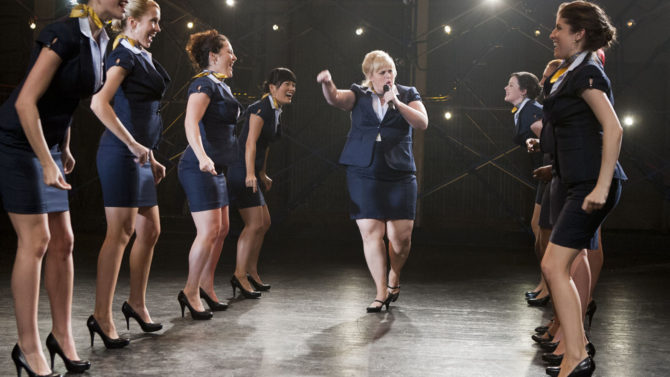 ¡Buenas noticias! La tercera entrega de Pitch Perfect llegará a los cines más pronto de lo pensado. Universal anunció este lunes que Pitch Perfect 3 será estrenada el 21 de julio de 2017.
La tercera parte de esta divertida y loca comedia estaba pautada originalmente para agosto de 2017. El estudio cinematográfico ya había anunciado que Anna Kendrick, Brittany Snow y Rebel Wilson estarían de regreso en esta nueva entrega, que contará nuevamente con la dirección de Elizabeth Banks.
La primera película sorprendió a la audiencia con su particular humor, y recaudó $113 en la taquilla global. A Pitch Perfect 2 le fue incluso mejor, recaudando $286 de manera global. Hasta los momentos, el estudio no ha revelado de qué se tratará esta nueva entrega de la exitosa franquicia.
Con esta nueva fecha de estreno, esta película tendrá que competir con la anticipada cinta de ciencia ficción Valerian and the City of a Thousand Planets, de Luc Besson, así como con Dunkirk, película ambientada en la Segunda Guerra Mundial del cineasta Christopher Nolan y que contará con las actuaciones de Harry Styles, Cillian Murphy y Tom Hardy.