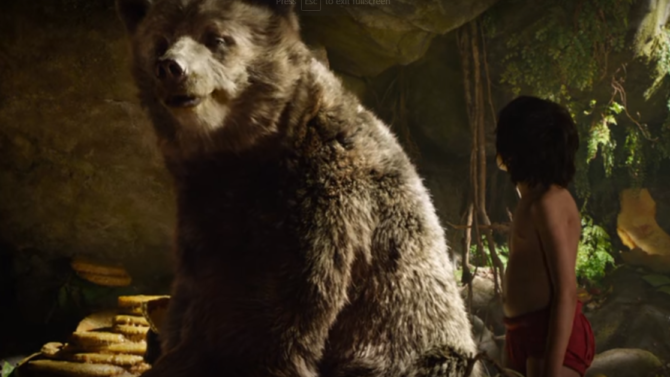 Disney acaba de compartir un nuevo tráiler promocional de su esperada película The Jungle Book, basada en la obra clásica del escritor inglés Rudyard Kipling. La historia se enfoca en el pequeño Mowgli, un niño criado por una manada de animales salvajes.
En este nuevo adelanto, se ve al oso Baloo (Bill Murray) alistándose para la hibernación, devorando varios tarros de miel, con la ayuda de Mowgli (interpretado por Seel Nathi). Aquí es cuando Bagheera (Ben Kingsley) aparece en escena y regaña a Baloo, ya que la selva no padece de duros inviernos.
Aquí puedes ver el gracioso clip:
Esta nueva versión del recordado clásico animado de Disney está dirigida por Jon Favreau. En ésta, Mowgli se embarca en un viaje donde conocerá a varios personajes, que no siempre tendrán las mejores intenciones, pero que formarán parte de esta cruzada donde el personaje principal del cuento descubrirá quién es él realmente.
Idris Elba, Lupita Nyong'o, Giancarlo Esposito, Scarlett Johansson y Christopher Walken también forman parte del elenco de este filme.
The Jungle Book llegará a las salas de cine el 15 de abril.