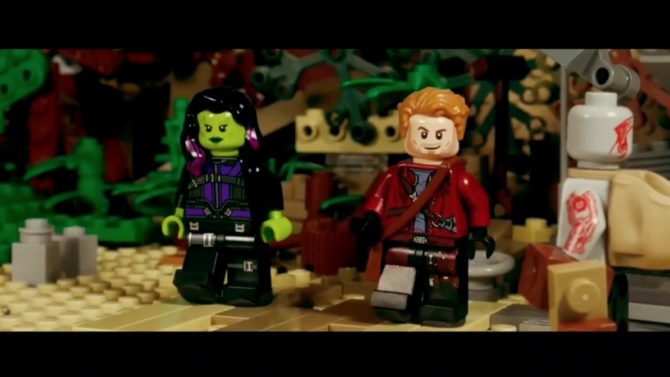 Un ingenioso usuario de YouTube realizó una versión lego del tráiler de Guardians of the Galaxy Vol. 2 y el resultado final es increíble.
VER TAMBIÉN 16 superhéroes que están por llegar al cine [FOTOS]
El video es una copia casi que exacta al primer teaser tráiler de la esperada secuela, que fue lanzado hace un poco más de un mes. El creador del video, identificado con el nombre de usuario Huxley Berg Studios, aseguró que se divirtió experimentado en la creación del video, que consideró el mejor que ha hecho hasta la fecha.
Esta no es la primera vez que un tráiler recibe el tratamiento lego. Lo mismo sucedió con Suicide Squad, así como con las populares producciones de televisión Stranger Things y The Walking Dead, las cuales inspiraron a otros creativos usuarios a hacer sus videos con figuras de lego
VER TAMBIÉN El mundo de los cómics y la falta de superhéroes latinos
Guardians of the Galaxy Vol.2, dirigida por James Gunn, continúa las aventuras de los famosos superhéroes de Marvel, que en esta ocasión tratarán de investigar a fondo los orígenes de Peter Quill, mejor conocido como Star Lord (Chris Pratt).
La película llegará a las salas de cine de los Estados Unidos el 5 de mayo de 2017.