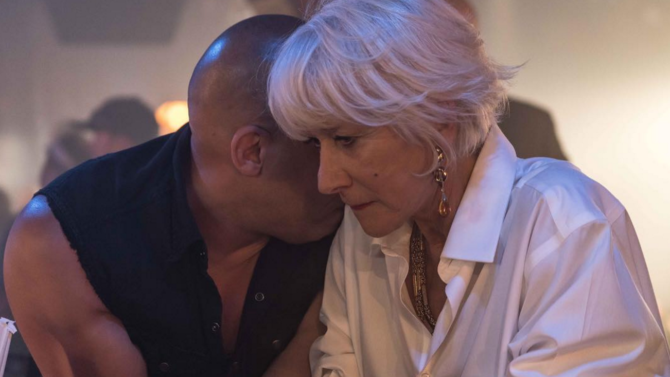 Vin Diesel publicó esta semana una foto junto a Helen Mirren, la veterana actriz que se une al elenco de la esperada película Fast 8.
"Trabajar con Helen Mirren es un placer y un honor", escribió el actor junto a la imagen que publicó en su cuenta de Instagram.
El pasado mes de junio, cuando se confirmó que la británica ganadora del Oscar, el BAFTA, el Globo de Oro y el Premio del Sindicato de Actores formaría parte de la nueva propuesta de la saga, la revista Elle publicó una entrevista en la que esta decía: "Quiero hacer cine y teatro, pero el cine es particularmente relevante. Me gusta que sea serio. Pero por supuesto, dicho esto, voy a hacer Fast and Furious 8 por el gusto de hacerla. Así que quizás es lo que quiero: algunas películas divertidas y algunas relevantes, serias e importantes".
La nueva película de Fast & Furious está pautada para llegar a los cines de Estados Unidos el 14 de abril de 2017. Además de contar con la participación de Diesel y Mirren, el elenco es completado por Dwayne "The Rock" Johnson, Michelle Rodríguez, Tyrese Gibson, Chris Puentes, Eva Méndes, Lucas Black,Kurt Russell, Charlize Theron y Jason Statham.
VER TAMBIÉN 19 datos curiosos sobre la franquicia de 'Fast and Furious' [FOTOS]
En recientes entrevistas, Vin Diesel ha dicho que espera que la novena parte se estrene en 2019 y la décima en 2021.