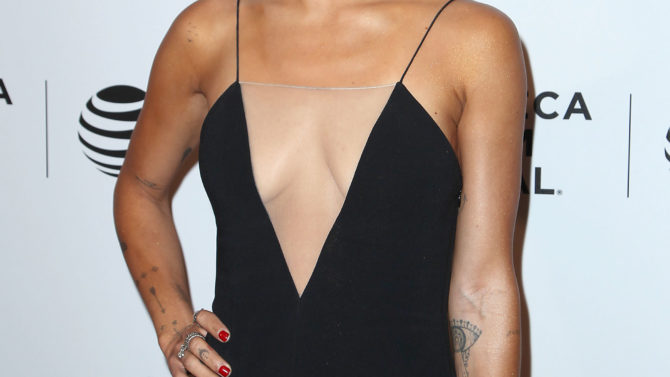 Zoe Kravitz se acaba de unir al elenco de Fantastic Beasts and Where to Find Them, el esperado spin-off de la saga de Harry Potter.
Los detalles acerca de qué rol tendrá esta actriz en la cinta no han sido revelados hasta el momento. Según informa Variety, su participación será aún mayor en la secuela de esta película.
Fantastic Beasts and Where to Find Them cuenta con la dirección de David Yates.  El ganador del Oscar Eddie Redmayne, Colin Farrell, Ezra Miller, Ron Perlman y Samantha Morton también actúan en esta cinta basada en la obra de la reconocida autora britanica J.K. Rowling.
Kravitz recientemente actuó en la aclamada película Mad Max: Fury Road, dirigida por George Miller. La hija del cantante estadounidense Lenny Kravitz también aparecerá próximamente junto a Nicole Kidman, Reese Witherspoon y Shailene Woodley en Big Little Lies, la nueva serie de HBO, así como en la cinta de Sony Pictures Rock That Body.
Fantastic Beasts and Where to Find Them llegará a las salas de cine de Estados Unidos el 18 de noviembre.