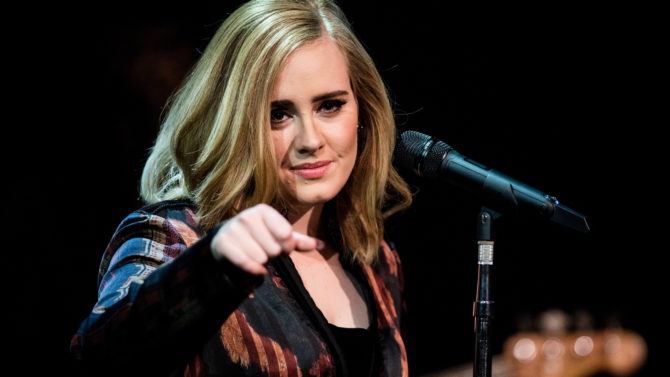 Adele quiere asegurar que nunca dio su consentimiento al candidato presidencial republicano Donald Trump para que usara sus canciones en sus campañas electorales.
Los temas "Skyfall" y "Rolling In the Deep" estaban siendo empleados como la banda sonora de las apariciones públicas del magnate, pero, de acuerdo a un representante de la intérprete británica, Adele nunca dio su bendición para que esto ocurriera. "Adele no ha dado permiso para que su música sea usada en ninguna campaña política", sentencio la ejecutiva a través de un comunicado de prensa.
Esta no es la primera vez que un artista le niega el permiso a Trump para que suene sus temas durante eventos de su campaña. En octubre, Steven Tyler le pidió al multimillonario que dejara de usar su famosa canción "Dream On", ya que el líder de Aerosmith no quería dar la impresión de que apoyaba la candidatura de Trump.
"Steven ha trabajado junto a republicanos y demócratas sobre los derechos de autor de sus canciones. Esto se trata del uso sin permiso de esta propiedad. Steven está registrado como republicano", sentenció el equipo de Tyler a través de una carta.
Por si fuera poco, la agrupación R.E.M. le pidió en septiembre al ex animador de The Apprentice que dejara de emplear su tema "It's the End of the World as We Know It (And I Feel Fine)" en eventos de su campaña.