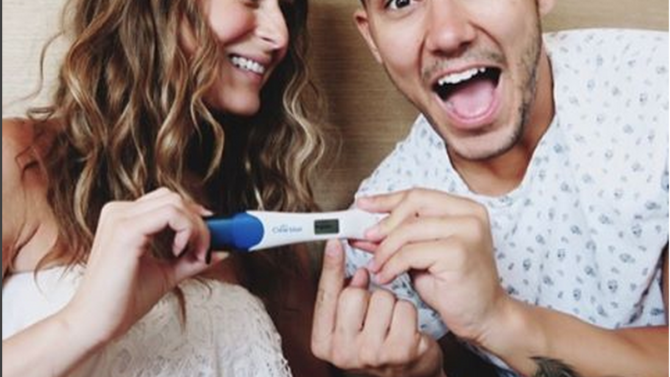 ¡La pareja de actores Alexa y Carlos PenaVega espera su primer bebé!
Ambos confirmaron la feliz noticia a través de las redes sociales.
"¡Noticia de último minuto! ¡Está confirmado! Habrá un nuevo chico cool en la ciudad… y al decir cool me refiero a cabeza hueca como su padre. ¡Un pequeño PeneVega viene de camino!" escribió el actor de Grease Live!, de 26 años, junto a esta imagen en que muestran felices la prueba de embarazo.
La actriz de Spy Kids, de 27 años, también compartió las buenas nuevas con sus seguidores.
"No puedo creer que finalmente puedo decir esto: ¡¡¡ESTAMOS EMBARAZADOS!!! Está confirmado que una pequeña bendición se une a la familia PenaVega. No vemos la hora de que llegue", escribió emocionada la futura mamá.
Este es el primer bebé de la pareja, que contrajo matrimonio en México en el 2014. En el otoño del 2015, se convirtieron en la primera pareja de esposos en competir simultáneamente en Dancing with the Stars.
¡Felicidades a los futuros papás!