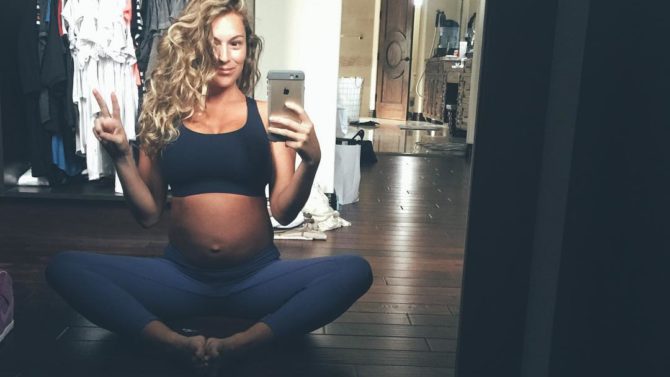 ¡Alexa PenaVega muestra con orgullo su creciente pancita! Y es que la intérprete de 28 años se encuentra a la dulce espera de su primer bebé junto a su esposo, el actor Carlos PenaVega.
La intérprete compartió una nuevo foto en su cuenta oficial de Instagram que comprueba que falta muy poco para el gran día. "Tengo el mejor compañero de ejercicio de todos", bromeó PenaVega, junto a hashtag de #fitpregnancy. Aquí puedes ver la tierna imagen:
El actor de Grease Live! hace constante alarde de su hermosa esposa a través de las redes sociales, asegurando que no puede esperar a que nazca este primer bebé.
Este es el primer bebé de la parejita, que contrajo matrimonio en México en el 2014.  En otoño del 2015, se convirtieron en la primera pareja de esposos en competir simultáneamente en Dancing with the Stars.
¡Felicidades a esta hermosa futura familia!