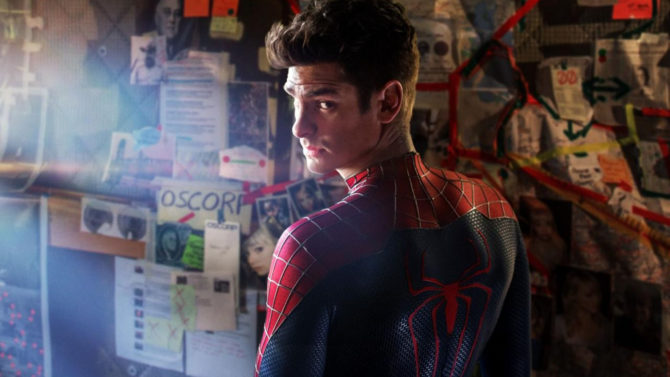 En el momento parecía una gran idea, pero en retrospectiva, el actor Andrew Garfield no se siente muy contento de haber encarnado a uno de los superhéroes más icónicos de todos los tiempos, Spider-Man.
VER TAMBIÉN Tom Holland habla sobre su rol en 'Spider-Man: Homecoming'
De hecho el actor se sintió "devastado" cuando se dio cuenta que el personaje no era lo que él esperaba. Así se lo confesó a Amy Adams en la serie especial de videos de Variety llamada Actors on Actors cuando la actriz le preguntó sobre su experiencia interpretando al superhéroe en las cintas The Amazing Spider-Man (2012) y The Amazing Spider-Man 2 (2014).
"La historia y el personaje no eran la prioridad", señaló el intérprete de 33 años. "Acepté el papel para servir la historia y para servir a este increíble personaje de quien me he vestido desde que tenía 3 años y luego eso se vio comprometido y rompió mi corazón", aseguró.
VER TAMBIÉN 20 superhéroes que aún no llegan al cine [FOTOS]
Reflexionando sobre su decisión de interpretar al superhéroe, el protagonista de la película Hacksaw Ridge indicó que era muy joven cuando le ofrecieron el papel y de algún modo no sabía cómo funcionaba la industria cinematográfica debido a que nunca había actuando en una película de alto presupuesto.
"Hay algo sobre ser joven en este tipo de maquinaria que pienso que es realmente peligroso", señaló. "Aún era muy joven para lidiar con el sistema de valores, supongo, con la América corporativa realmente".
Puedes ver la entrevista completa haciendo clic aquí.