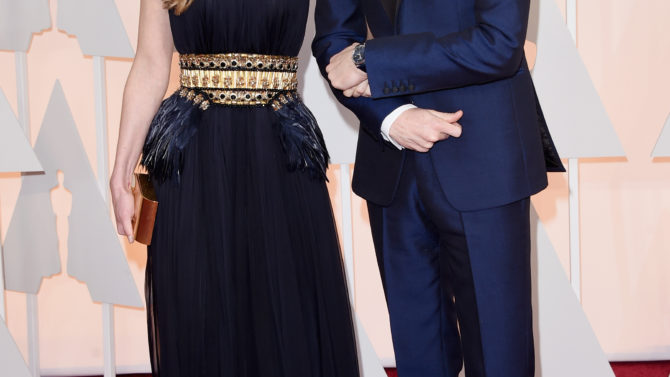 El actor Eddie Redmayne y su esposa Hannah Bagshawe están esperando su primer bebé, según E! News. Aún se desconoce el sexo del bebé y la fecha de su nacimiento. 
Redmayne y Bagshawe, ambos de 33 años, se casaron en una ceremonia privada en Somerset, Inglaterra, el 15 de diciembre de 2014. La pareja ha tenido mucho que celebrar este año: en febrero, Redmayne ganó su primer Oscar por su papel como Stephen Hawking en The Theory of Everything.
Actualmente, Redmayne se encuentra promoviendo su nueva  película, The Danish Girl, en la que interpreta a una mujer transgénero. La cinta recibió una nominación a los Golden Globes 2016.
El filme está basado en la novela de David Ebershoff la cual narra la transición sexual que convirtió a Einar Wegener en Lili Elbe, una de las primeras personas del siglo XX en someterse a una exitosa operación de cambio de sexo.
La investigación y educación jugaron un papel importante en la preparación de Redmayne para el papel: "Caí en los clichés de la ignorancia", le confesó el actor a la revista Details en noviembre. "No me había dado cuenta que el género y la sexualidad no estaban relacionados. Estaba confundido con los términos de transgénero y travestismo. Lo maravilloso es que al segundo en que lo entiendes, ves la importancia de educarnos a nosotros mismos".
The Danish Girl ya está en cines.