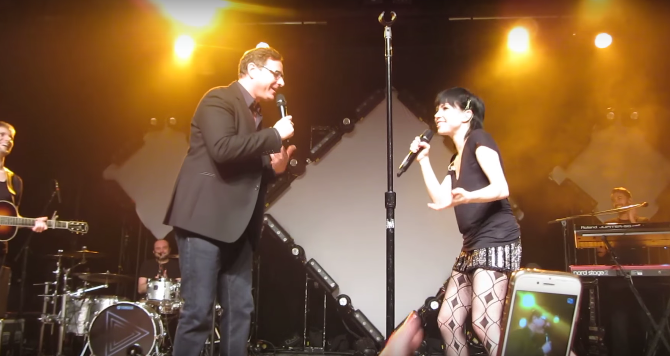 Bob Saget, uno de los protagonistas de Full House, acompañó en tarima a Carly Rae Jepsen en un concierto de Milwaukee, que se desprende de su gira Gimmie Love Tour, para interpretar el tema principal de Fuller House, spin-off de Netflix de la serie de los 90.
Saget publicó en su cuenta de Twitter una foto junto a la joven cantante y un grupo de fanáticos.
La razón por la que Saget acompañó a Jepsen es porque esta cantante es quien interpreta la nueva versión del icónico tema de apertura del show:
Aunque es difícil conocer lo ratings exactos de Netflix, un estudio realizado por la consultora Parrot Analytics aseguró recientemente que el regreso de Full House fue un éxito rotundo. En menos de un mes, Fuller House se convirtió en uno de los shows de mayor demanda en Netflix. A nivel general, solo es superada por The Walking Dead.
RELACIONADO Jodie Sweetin de 'Fuller House' se une al elenco de 'Dancing With The Stars'
A solo semanas de haberse lanzado la nueva versión de la clásica serie, que se hizo famosa entre 1987 y 1995, el servicio de streaming anunció que la segunda temporada de Fuller House estará disponible en 2017.