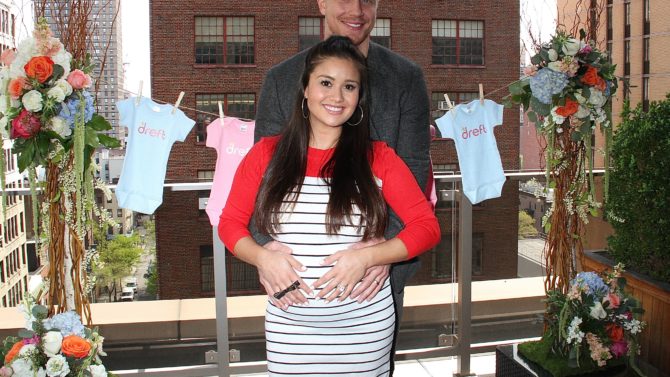 ¡Es niño! Sean Lowe y Catherine Giudici Lowe, de The Bachelor, le dieron la bienvenida a su primer hijo, a quien llamaron Samuel Thomas Lowe.
Sean, de 32 años, compartió la feliz noticia a través de su cuenta oficial de Twitter.
"¡Dios es bueno! Hemos tenido un bebé saludable llamado Samuel Thomas", escribió Sean. "Gracias a todos por sus oraciones y apoyo".
Christina, de 30, también anunció el nacimiento de su bebé, de quien dijo estar "enamorada".
"Estoy enamorada de otro chico, mi hijo Samuel Thomas Lowe", escribió la estrella del reality en Twitter.
La pareja, que se conoció durante la temporada 17 de The Bachelor, contrajo matrimonio el 26 de enero del 2014, durante una boda de ensueño que fue transmitida en vivo por ABC.
El pasado mes de diciembre, Sean anunció que esperaban su primer hijo a través de su cuenta de Instagram.
"¡Va a ocurrir! ¡Voy a ser papá!" escribió junto a una tierna imagen de ambos.
Poco después de anunciar el embarazo, Sean escribió es su blog: "Como la mayoría de los hombres, espero que sea un niño". Así que Sean debe estar doblemente feliz por la llegada el pequeño Samuelito.
¡Felicidades a los nuevos papás!