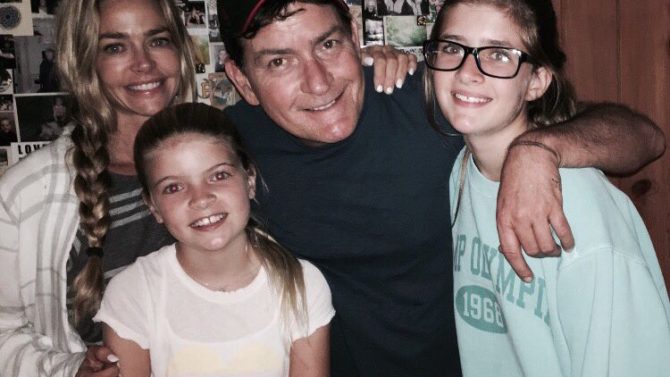 Charlie Sheen celebró su cumpleaños en grande en compañía de sus hijas Lola y Sam. Según reporta TMZ, las niñas son fanáticas de Macklemore y el actor de "Two and a Half Man" las llevo a dos conciertos diferentes, uno en Las Vegas y uno en Seattle.
En agosto pasado, el actor y sus exesposas, Denise Richards y Brooke Mueller acordaron recortar los pagos de manutención de sus hijos, debido a que el actor está pasando por un mal momento financiero.
Según TMZ el actor dice que recibe unos ingresos de $87,384 al mes, y no le es suficiente dinero para pagar $55,000 a cada una. Sheen y las madres de sus hijos, conciliaron fuera de corte y recibirán unos US$25,000 al mes para los gastos de los niños.
Charlie era el mejor actor pagado en televisión en el 2010 por su papel en "Two and a Half Man", en el que recibía US$1.8 millones por episodio.
Lola y Sam celebraron con su padre el cumpleaños número 51, y volaron en un jet privado, que de acuerdo a TMZ fue un regalo de Robert Earl.