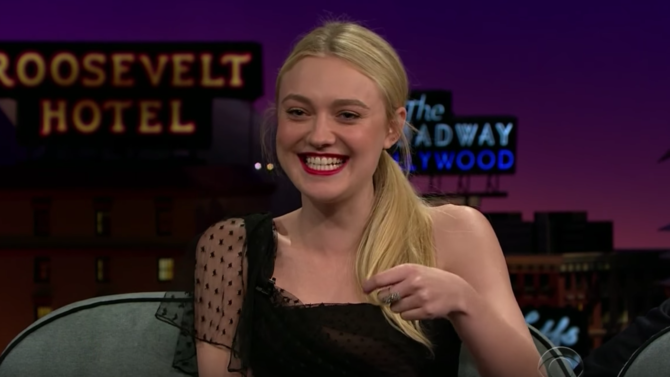 La actriz Dakota Fanning contó en The Late Late Show With James Corden que hay un hombre cerca de su apartamento en Nueva York que suele confundirla con las célebres hermanas y gemelas Olsen.
La joven de 22 años fue entrevistada en el exitoso programa donde también fueron invitados John Stamos y Shaquille O'Neal.
"Es gracioso, continuamente vienen a mi vida", dijo Fanning acerca de Mary-Kate y Ashley, de quienes dijo ser fanática de sus películas y que incluso fueron a la misma escuela secundaria pero en diferentes años.
VER TAMBIÉN Dakota Fanning dice que es "horrible" tener citas románticas
"Me encanta Full House ¡por supuesto!", afirmó la actriz ."Vi todas sus películas. Fuimos a la misma secundaria en diferentes años, y soy amiga de su hermana menor", reveló sobre Elizabeth Olsen, hermana de las gemelas.
"Hay un hombre que vive -bueno, no sé dónde vive-pero que se para en la esquina de mi apartamento en Nueva York, y siempre me dice: '¡Ey Olsen! ¡Ey Olsen!'", contó Fanning, a lo que Stamos le preguntó: "¿Es Bob Saget?", refiriéndose a su coestrella de Full House .
"Me gustaría simplemente seguir adelante porque entonces soy como la loca que dice: '¡No soy una Olsen!' No quiero participar", comentó Fanning entre risas.