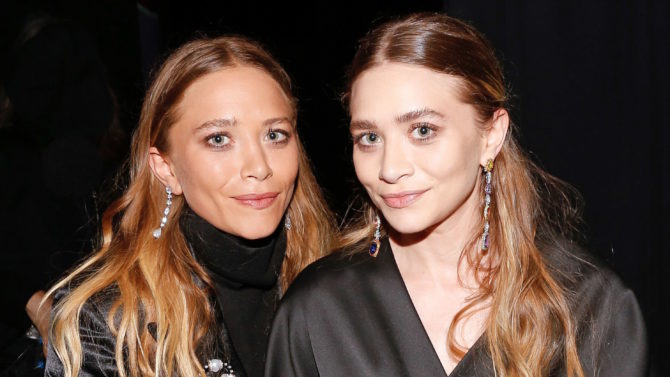 Este 13 de junio las gemelas Olsen celebran su cumpleaños número 30 (sí, nos sentimos viejos). Estas chicas han crecido ante nuestros ojos, pero eso no significa que sepamos todo sobre ellas. Es por eso que hoy repasamos algunos de los datos más curiosos de la vida de Mary-Kate y Ashley Olsen.
1. Aunque al parecer no han tenido mucha mala suerte, nacieron un viernes 13.
2. Ashley es 2 minutos mayor que Mary-Kate.
3. A solo 9 meses de nacidas comenzaron a formar parte de la serie Full House. Su sueldo era de US$ 2,400 (para cada una) por episodio, cifra que aumentó con el éxito del programa.
4. A los 6 años, en 1992, se convirtieron en la productoras más jóvenes de Hollywood ya que el abogado Robert Thorne creó la compañía Dualstar Entertainment Group con ellas como dueñas.
5. Entre 1994 y 1997 lanzaron una serie de videos musicales llamados The Adventures of Mary-Kate & Ashley.
6. En 1995 sus padres se separaron y, tras 8 temporadas, quedaron fuera de la televisión a causa de la cancelación de Full House. 
7. A los 10 años de edad ya eran millonarias.
8. En el año 2000 publicaron el libro Our Story. Meses después comenzó la venta de sus muñecas.
9. En el año 2004 se convirtieron en las primeras gemelas en tener una estrella en el Paseo de la Fama de Hollywood.
10. En 2007, Forbes reveló que las gemelas Olsen formaban parte de la lista de las mujeres más ricas del mundo, con una fortuna de US$ 100 millones entre ambas. Al día de hoy, la suma ha crecido, y cada una posee una fortuna de US$ 150 millones.
11. Su amor por el mundo de la moda las ha llevado a crear cuatro firmas: The Row, Elisabeth & James, OlsenBoye y StyleMint.
12. Al día de hoy no son tan gemelas. Mary-Kate se ha sometido a varias operaciones estéticas.
13. Mary-Kate está casada con Oliver Sarkozy, hermano del expresidente de Francia Nicolas Sarkozy y quien es 17 años mayor que ella.
14. En 2014, Ashley salió por un tiempo con el director Bennet Miller, 19 años mayor que ella.
15. Ninguna de las dos tiene redes sociales.