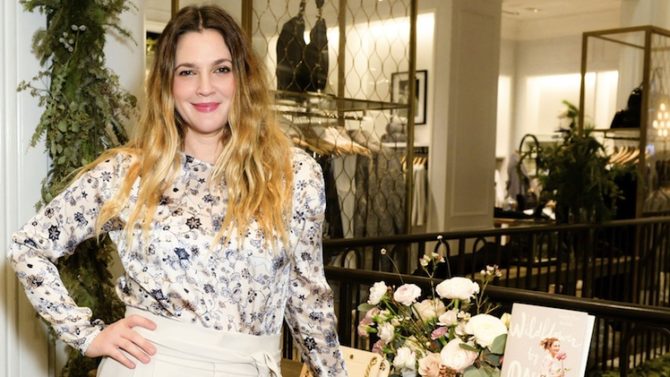 Drew Barrymore está de fiesta, pues hoy celebra su cumpleaños cuarenta y uno. ¿Y qué mejor que un recuento de los éxitos de una de las Charlie's Angels para celebrar su día?
Drew es nieta de John Barrymore, uno de los actores más importantes de Hollywood durante los años treinta. Esta actriz se ganó el corazón de muchos cuando le dio vida al papel de la pequeña "Gertie" en la famosa película E. T.: the Extra-Terrestial, estrenada en 1982.
Drew, quien es ganadora de un premio Golden Globe como "Mejor actriz de miniserie" por su rol en Grey Gardens, ha protagonizado tres películas junto al actor Adam Sandler: The Wedding Singer (1998), 50 First Dates (2004) y Blended (2014).
En junio de 2012, la interprete contrajo matrimonio con William Kopelman, y en septiembre del mismo año nació su primera hija, Olive Barrymore Kopelman. Su segunda hija, Frankie, nació en abril de 2014.
Y para aumentar los motivos de celebración, su más reciente filme How To Be Single ya está en cines y es súper gracioso. Barrymore fue una de las productoras de esta película, que tuvo su estreno el pasado 12 de febrero y que contó también con la participación de Dakota Johnson y Rebel Wilson.