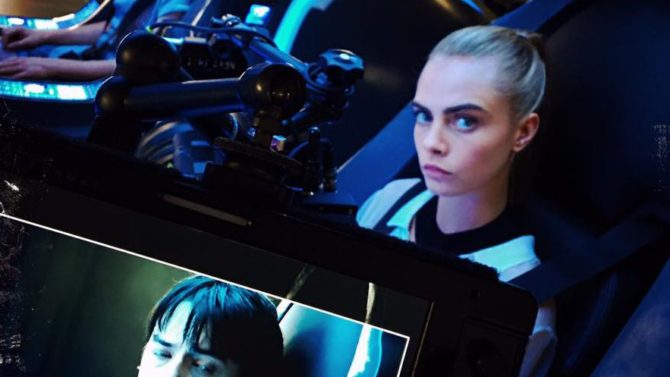 El cineasta Luc Besson publicó en su cuenta de Facebook una imagen desde el set de su nueva película de ciencia ficción Valerian and the City of a Thousand Planets. En esta foto, aparecen las estrellas Cara Delevingne y Dane DeHaan a bordo de una futurista nave espacial.
"Día 86. Valerian y Laureline en su nave espacial, el "Intruder". ¡Que tengan un buen fin de semana!", escribió el aclamado director francés en su más reciente publicación.
Este filme es una adaptación de la novela gráfica titulada Valerian and Laureline del escritor francés Pierre Christin y el artista Jean-Claude Mézières, publicada originariamente en 1967. La historia de este libro sigue la vida de dos agentes cuya misión es viajar en el tiempo en busca de proteger y salvar al planeta Tierra.
Esta nueva película del director de importantes títulos como The Fifth Element, Lucy y La Femme Nikita cuenta con un gran elenco conformado por Clive Owen, Rihanna, Ethan Hawke, John Goodman y el legendario músico de Jazz Hernie Hancock.
Valerian llegará a los cines de Estados Unidos el 17 de julio de 2017.