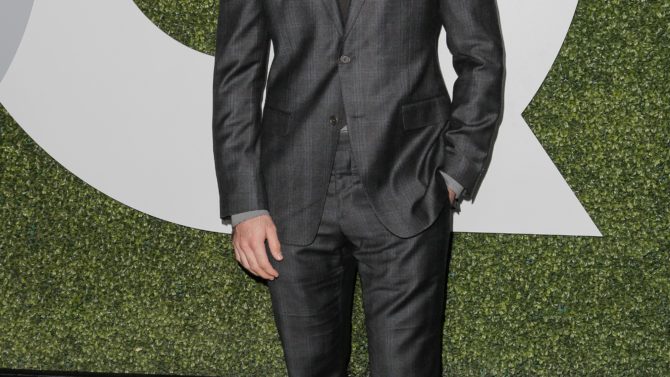 Tyler Hoechlin, mejor conocido por su participación en la popular serie Teen Wolf, se une oficialmente al elenco de Fifty Shades Darker, la segunda entrega de la franquicia Fifty Shades of Grey, creada por el escritor E.L. James.
Universal confirmó la participación de este actor, quien estará encargado de interpretar el papel de Boyce Fox, un compañero de trabajo de Anastasia Steele. A pesar de que en el libro solamente se menciona a este personaje por un breve período, la versión cinematográfica de este rol será expandida un poco más.
Además de trabajar en Teen Wolf, Hoechlin tuvo un rol en la serie familiar 7th Heaven, así como un papel en la cinta Road to Perdition, en la que interpretó al hijo de Tom Hanks. Dakota Johnson y Jamie Dornan regresan en los papeles protagónicos de Anastasia Steele y Grey, respectivamente, junto a Luke Grimes, Eloise Mumford, Max Martini, Rita Ora y Kim Basinger.
El estudio cinematográfico detrás de esta historia planea iniciar el rodaje de Fifty Shades Darker, la segunda entrega de esta franquicia, en la primavera. Una vez terminadas las grabaciones, el elenco continuará con la filmación de Fifty Shades Freed, la última cinta de esta exitosa trilogía.
Fifty Shades Darker llegará a los cines el 10 de febrero de 2017.