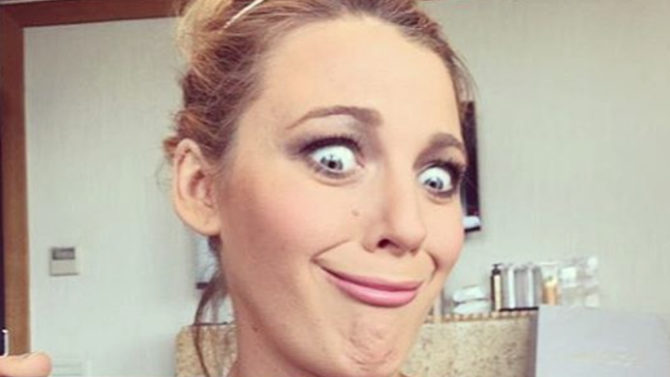 Para muchos, Blake Lively estuvo más que impecable durante sus apariciones públicas en el Festival de Cine de Cannes, donde acudió a más de una alfombra roja luciendo perfecta de pies a cabeza gracias a los vestidos que eligió ponerse, muchos de los cuales la hicieron ver como la versión de carne y hueso de una princesa de Disney.
VER TAMBIÉN Salma Hayek disfruta una noche de chicas con Blake Lively [FOTO]
Claro ejemplo de esto es el ceñido traje azul que llevó puesto para el estreno de la cinta de Steven Spielberg The BFG, el cual fue comparado por varios usuarios de las redes sociales con el look de Elsa, la protagonista de Frozen.
Otro de sus vestidos, específicamente el que eligió para el estreno de Slack Bay la hizo ver idéntica a Cinderella, a su llegada al baile con el príncipe azul.
Pero lo que muchos desconocen es que la esposa de Ryan Reynolds no se inspiró en ninguna princesa de los conocidos cuentos de hadas para elegir los looks que visitó en Cannes. De hecho, si se trata de ser un personaje de Disney, Lively prefiere ser una villana.
VER TAMBIÉN Tráiler de 'The Shallows' con Blake Lively
Así lo dejó saber la actriz en una foto publicada en su cuenta de Instagram en la que se comparó con Ursula, la malvada bruja de The Little Mermaid. Haciendo una mueca similar a la macabra risa de la villana, Lively dejó en claro que lo suyo son los personajes malévolos.
"Todo el mundo piensa que me inspiré en las princesas. Si supieran", escribió para acompañar la divertida imagen.
En días pasados la artista de 28 años fue fuertemente criticada luego de publicar una foto en la que dijo tener un rostro de Los Ángeles con un trasero de Oakland, haciendo alusión al éxito de los 90 de Sir Mix-a-lot "Baby Got Back". Muchos indicaron que la broma era un tanto racista, ya que un alto índice de la población de Oakland es afroamericana.
Sea como sea, la protagonista de Café Society ha demostrado una vez más que no teme reírse de sí misma.