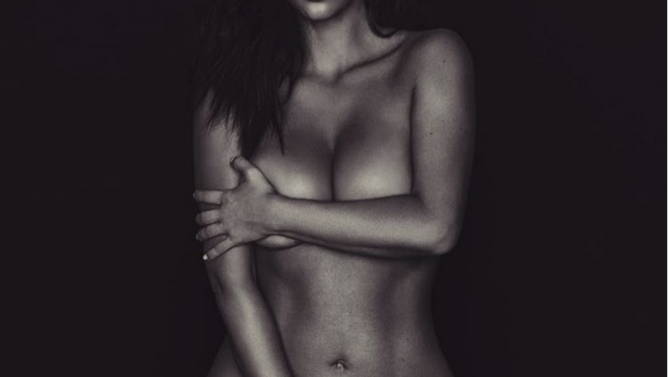 Al parecer, Kim Kardashian no se conformó con todo el revuelo que causó en Internet este lunes, tras publicar en su cuenta de Instagram una selfie en la que aparece completamente desnuda, que luego aclaró no se trata de una imagen reciente.
Horas antes de que terminara la noche en la costa Oeste de los Estados Unidos, donde vive, la estrella de Keeping Up With the Kardashians volvió a compartir una imagen como Dios la trajo al mundo. Pero, esta vez fue una fotografía profesional en blanco y negro, visiblemente retocada.
"Liberada", es todo lo que escribió la esposa de Kanye West junto a la foto, que deja muy poco a la imaginación.
Naturalmente, las reacciones de los seguidores de Kim no se hicieron esperar. Y mientras que unos halagaron a la socialité y su figura —con mensajes como "Hermosa" y "Arriba Kim"—, otros no se mostraron tan contentos.
"¿Qué es lo que le estás enseñando a las chicas que te admiran", escribió un seguidor de la estrella de la telerrealidad.
Otros no dudaron en escribir sus comentarios acerca del visible retoque realizado en la foto.
"Buena pintura o foto retocada, ¿pero qué pasa con esos abdominales tan raros? Nadie tiene los abdominales así", comentó otro seguidor de Kim.
Y tú, ¿qué opinas de estas fotos de Kim Kardashian?