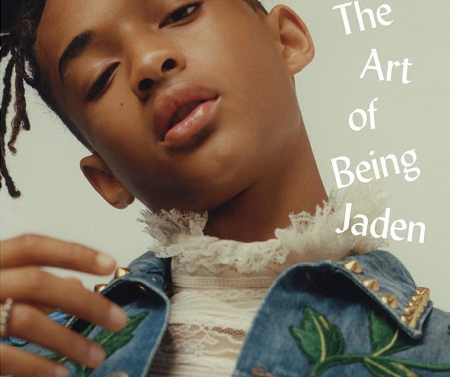 Jaden Smith, el joven actor que este 8 de julio cumple 18 años de edad, se convierte en el primer hombre en ser la portada en solitario de la revista Nylon, para la edición de agosto.
Desde que protagonizó la campaña de Louis Vuitton donde vestía una falda, el hermano de Willow Smith, se ha convertido en un influencer que abraza un sentido de la moda que no reconoce géneros.
En su momento, el director creativo de la firma Nicolas Ghesquière, solo tuvo palabras de elogio para el artista. "Representa una generación que ha asimilado los códigos de la verdadera libertad, una que es libre de manifiestos y preguntas sobre género".
Sobre su particular sentido de la moda el hijo de Will Smith y Jada Pinkett-Smith indicó a Nylon: "Solo tienes que creer en ti mismo. El mundo va a seguir atacándome por cualquier cosa que haga, y yo voy a seguir sin preocuparme. Voy a seguir haciendo las mismas cosas, voy a seguir haciendo más cosas".
El actor de The Pursuit of Happiness agregó, "en cinco años, cuando un niño vaya la escuela usando una falda, no le van a pegar y los otros niños no se enfadarán con él. Simplemente no importa. Estoy llevando el peso para que mis hijos y las futuras generaciones de niños piensen que ciertas cosas, que no se esperaban antes de mi tiempo, son normales".
La publicación aprovechó el cumpleaños del artista para, con una foto del reportaje, desearle ¡felices 18!