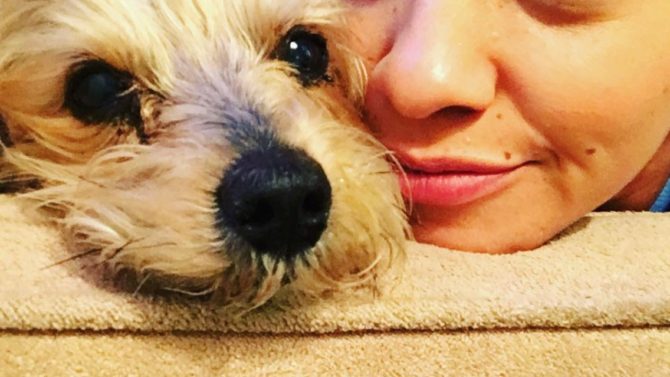 A través de Instagram Gina Rodríguez anunció que su perrito Ted había muerto el 2 de marzo. Con un emotivo mensaje la protagonista de Jane the Virgin se despidió de su adorable mascota.
"Decirle adiós a mi Ted fue lo más difícil que he tenido que hacer en este mundo. Te amo, siempre te amaré. Nunca olvidaré la alegría que trajiste a mi vida, la travesía que vivimos juntos. Eres mi niño y mamá te extrañará mucho. No sé cómo procesar o lidiar con el hecho de que ya no estas aquí conmigo. Estoy en shock esperando que algo me haga sentir mejor. Te amo amigo. Para siempre".
La ganadora del Globo de Oro solía compartir fotografías con Ted, su fiel acompañante quien hasta estaba con la actriz hasta en el set de Jane the Virgin donde compartía con el resto del elenco.
Recientemente la actriz oriunda de Chicago fue galardonada por la revista Variety en el evento Unite4:Humanity con el premio  Young Humanitarian Award por su trabajo con "We Will Foundation". Durante la alfombra roja de la ceremonia la intérprete nos contó sobre la importancia de resaltar el trabajo de los latinos en Hollywood.