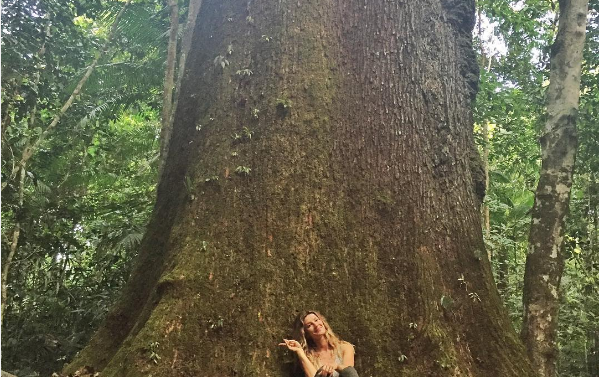 La modelo brasileña Gisele Bündchen tendrá un nuevo rol como corresponsal de su país natal en la serie documental Years of Living Dangerously para el canal National Geographic.
La esposa del jugador de fútbol americano Tom Brady compartió con una foto publicada en su cuenta de Instagram la noticia de su nuevo trabajo frente a las cámaras donde se le ve haciendo el signo de la paz mientras reposa sobre el enorme tronco de un árbol.
"Estoy muy emocionada de formar parte de la segunda temporada de Years of Living Dangerously como corresponsal, explorando la deforestación y el cambio climático en mi hermoso país de nacimiento, Brasil. La nueva temporada saldrá al aire internacionalmente a fin de este año en el canal de National Geographic", escribió en inglés y portugués la exmodelo de pasarelas de 35 años.
Years of Living Dangerously  es una serie documental sobre el impacto del cambio climático que ya ha tenido como corresponsales a la actriz América Ferrera, el actor Don Cheadle, el exgobernador de California Arnold Schwarzenegger e Ian Somerhader, con quien también Gisele comparte esfuerzos en la campaña contra el tráfico ilegal de animales.