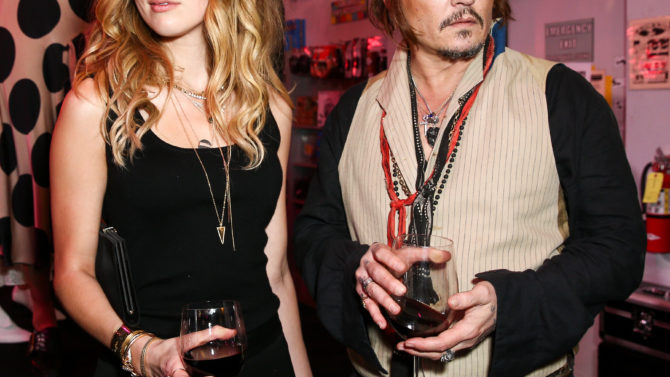 Amber Heard acaba de presentarse en corte con moretones en la cara, alegando que Johnny Depp la agredió físicamente. La actriz señala además que esta no es la primera vez que es víctima de violencia doméstica por parte del actor de Pirates of The Caribbean. Es por ello que está pidiendo una orden de caución temporal para que el famoso no se le pueda acercar, así lo reportó TMZ.
Heard apareció en corte en compañía de su abogado, Samantha Spector, allí mostró fotos, como la que ves a continuación, donde se puede ver el daño en su rostro:
El moretón que ven arriba, según declaraciones de la intérprete, fue consecuencia de un altercado que sostuvo con Depp el día sábado 21 de mayo, dos días antes de que ella introdujeta la petición de divorcio donde cita diferencias irreconciliables con el actor. ¿Cómo ocurrió el hecho? Pues Heard dice que el Johnny le tiró un iPhone en la cara.
Amber cuenta que en el altercado, Depp se encontraba bastante alterado, lo que lo llevó a romper varios objetos que se encontraban en el apartamento. Según su versión de los hechos, ella estaba hablando con un amigo cuando el actor la atacó, logrando gritar la frase, "Llama a la policía". Luego de unos momentos las autoridades acudieron a la vivienda de la expareja, pero Heard señala que el protagonista de Alice Through The Looking Glass ya no estaba ahí cuando ellos llegaron.
Por si fuera poco, la actriz dice haber grabado una de las golpizas que le propinó Depp.