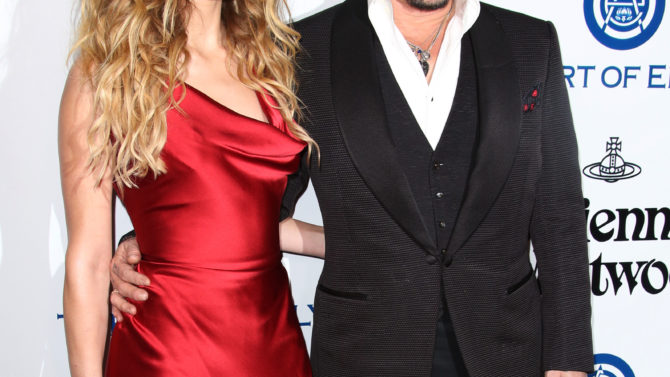 La actriz Amber Heard, de 30 años, introdujo una petición de divorcio para terminar su matrimonio con Johnny Depp, de 52, así lo reportó TMZ en exclusiva, explicando que esta decisión fue tomada por la intérprete, tan solo tres días después del fallecimiento de la madre del protagonista de Edward Scissorhands, Betty Sue Palmer, este 20 de mayo.
VER TAMBIÉN Sacha Baron Cohen bromea sobre entrada ilegal de los perros de Johnny Depp a Australia [VIDEO]
Heard presentó la petición el lunes 23 de mayo. En el documento se señala que la razón detrás de su decisión son diferencias irreconciliables. La pareja contrajo nupcias en febrero de 2015, y aún así la actriz está demandando manutención por parte de Depp. De acuerdo a TMZ, ellos no tenían ningún acuerdo prenupcial firmado.
VER TAMBIÉN Johnny Depp sorprende a Pink en 'Jimmy Kimmel Live!' [VIDEO]
Los documentos señalan que la pareja se separó oficialmente el 22 de mayo, un par de días después del fallecimiento de la mamá del protagonista de Pirates of the Caribbean, quien murió a los 81 años. Se reporta que el actor era muy apegado a su progenitora.
VER TAMBIÉN 16 famosos que se han declarado en bancarrota
La más reciente película de Depp, Alice Through the Looking Glass, se estrena este viernes 27 de mayo.