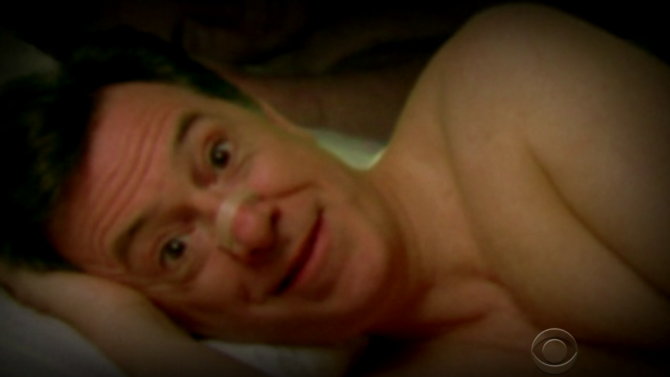 Mientras unos critican el polémico video del tema "Famous" de Kanye West, otros quien formar parte de él.
La noche del viernes 24 de junio, West lanzó el video oficial del controversial single por su línea, "I feel like me and Taylor (Swift) might still have sex / Why? I made that bitch famous" y los comentarios no se hicieron esperar, pues se muestran imágenes de Taylor Swift, Rihanna, George W. Bush, Donald Trump, Bill Cosby,Anna Wintour, Chris Brown, Ray J, Amber Rose y Caitlyn Jenner acostados en una cama y sin ropa (para crear otra versión del trabajo del pintor estadounidense Vincent Desiderio).
¿Y quién se quedó afuera? El gran Stephen Colbert. Es por eso que durante la más reciente edición de su programa The Late Show, el actor y escritor bromeó al presentar lo que describió como un "footage nunca antes visto" de su simulada participación en el video musical.
VER TAMBIÉN Lena Dunham critica el nuevo video de Kanye West
Al día siguiente del estreno del video, Kanye ofreció una entrevista a la revista Vanity Fair y explicó que el video "no es a favor ni en contra de nada… Es un comentario en relación a la fama". Agregó también que muchos de sus colegas vieron las imágenes antes que el público y le dijeron que les hubiese gustado formar parte de este.
Evidentemente, Stephen Colbert se las arregló para formar parte de "Famous".