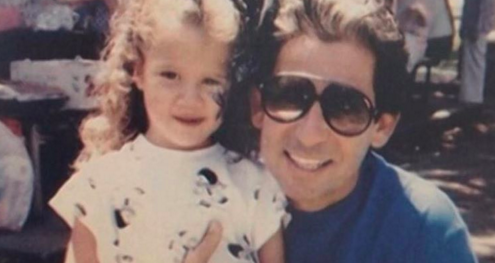 Las hermanas Kardashian recordaron a su fallecido padre, el abogado Robert Kardashian, quien este lunes 22 de febrero hubiese cumplido 72 años.
Khloé publicó una imagen junto a su papá y escribió que él era "el mejor hombre" que ha conocido. La estrella de Keeping Up with the Kardashians confesó que desearía que ambos hubiesen tenido más fotos juntos.
Kim, por su parte, acompañó la foto de su padre con líneas que expresaban que él ha sido su ángel guardián durante los últimos años.
Kourtney también rindió homenaje a su padre y lo catalogó como su persona favorita en el mundo.
Robert Kardashian falleció en 2003, a los 59 años, a causa de un cáncer de esófago. El abogado entró a la palestra pública al convertirse en el encargado de la defensa del exfutbolista O.J. Simpson en 1995, en el caso por el asesinato de su exesposa, Nicole Brown, y el camarero Ronald Goldman.
El patriarca de la familia Kardashian logró que el deportista resultara absuelto de los cargos. Sin embargo, dos años más tarde, Simpson fue declarado culpable por dichas muertes.
La figura del padre de Kourtney, Kim, Khloe y Rob, ocupa el papel protagónico en la serie The People vs. O. J. Simpson: American Crime Story, que se enfoca precisamente en este juicio. Su papel es interpretado por David Schwimmer.