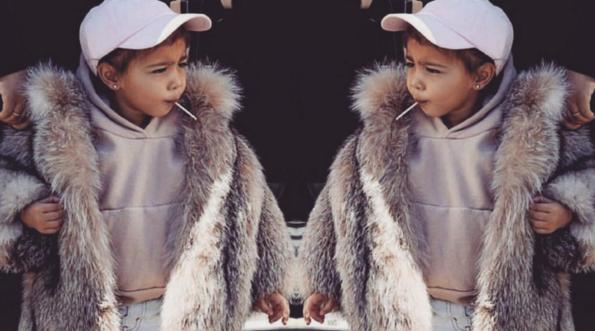 Al parecer, North West no comparte el mismo amor por las fotografías que su madre, Kim Kardashian, según se puede apreciar en el nuevo video que la socialité publicó en su cuenta de Instagram.
Acostada en un sofá, cubierta con un abrigo de pieles y con un rostro algo molesto, la hija de Kardashian y el rapero Kanye West, dijo: "¡No más fotos!". Es aquí cuando se le ve levantarse y salirse del foco de la cámara. "Eso fue increíble", comentó la tía de la niña de dos años y medio, Kendall Jenner, quien presenció el incidente.
El video, que ya superó el millón de likes, parece haber sido tomado este fin de semana mientras la familia West-Kardashian se encontraba en Nueva York para el lanzamiento de la colección de ropa del artista y para celebrar el lanzamiento del disco The Life of Pablo.
La más famosa de este clan familiar acostumbra publicar múltiples fotos y videos de su hija a través de las redes sociales. Sin embargo, hasta los momentos, solo ha compartido una fotografía de la mano de su hijito Saint West, quien ya tiene un poco más de dos meses de nacido.