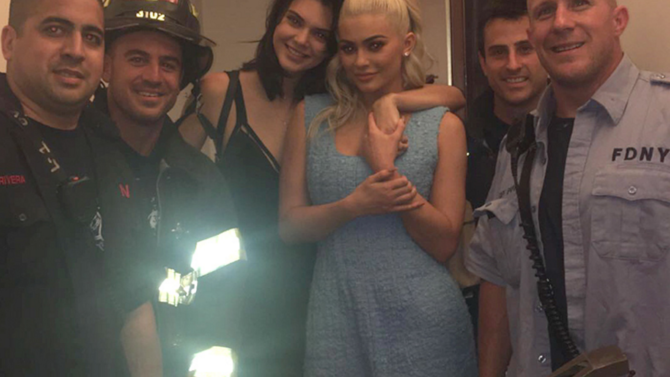 Las hermanas Kendall y Kylie Jenner quedaron atrapadas junto a unas amigas en un elevador la noche del jueves 8 de septiembre, cuando iban a un evento del New York Fashion Week, y registraron el crítico momento en sus cuentas de Snapchat.
Las amigas de las estrellas de Keeping Up With The Kardashians que estaban con ellas eran Hailey Baldwin y Jordyn Woods. La odisea duró unos 20 minutos hasta que las rescataron.
Para la menor de la familia Kardashian-Jenner, Kylie, la situación fue una pesadilla, como ella misma la define en este clip:
VER TAMBIÉN Kendall Jenner consolida su fama siendo una de las top model mejor pagadas [Opinión]
Afortunadamente, las chicas fueron rescatadas por los bomberos de Nueva York.