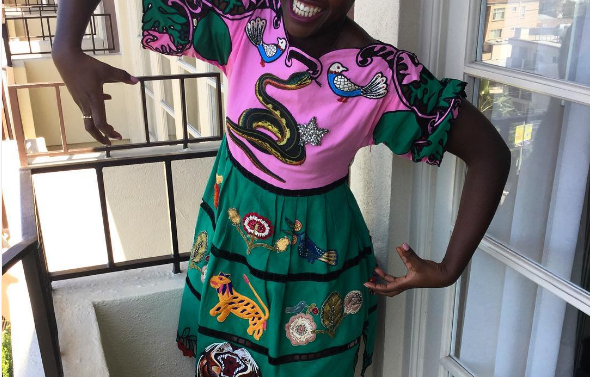 La ganadora del Oscar, Lupita Nyong'o está cada vez más cerca de convertirse en la protagonista de la nueva película de Marvel, Black Panther.
Según informa Variety, el personaje de N'yongo sería el interés amoroso del superhéroe Black Panther, interpretado por Chadwick Boseman, y que debutó en Captain America: Civil War.
El proyecto cinematográfico lleva desarrollándose desde octubre de 2014 y su estreno está previsto para el 2 de febrero de 2018.
VER TAMBIÉN 'Variety' reconoce la labor altruista de Lupita Nyong'o a favor de las mujeres
La ganadora como Mejor actriz por 12 Years a Slave, podría incorporarse a la producción de la película de acción que dirigirá y escribirá Ryan Coogler, quien también escribió y dirigió Creed.
Nyong'o ha trabajado en Star Wars, The Jungle Book y próximamente la veremos en The Queen of Katwe. Actualmente se presenta en Broadway, protagonizando la obra teatral Eclipsed.
La actriz, de 33 años, también está en conversaciones para formar parte del elenco de Intelligent Life, una película de ciencia ficción de Dream Works que está en la búsqueda de un director para el proyecto.