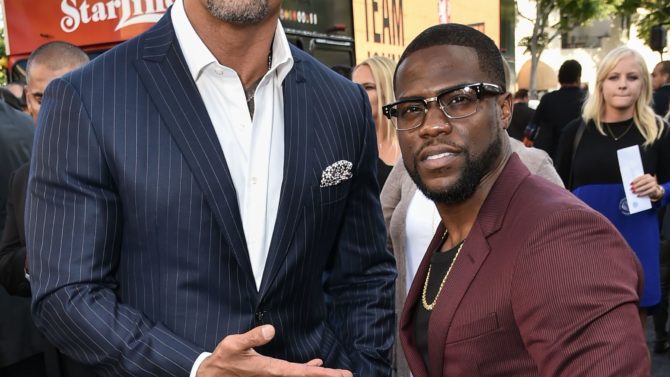 Dwayne "The Rock" Johnson y Kevin Hart son amigos, colegas del medio artístico y luego de haber filmado Central Intelligence, conducir la gala de los MTV Movie Awards, y prepararse para el 'reboot' de Jumanji saben muy bien cómo es cada uno, por lo que imitarse no solo es fácil sino también una gozada.
The Rock publicó en su cuenta de Instagram un cómico video con el mensaje: "Reímos tanto que al final del rodaje estábamos llorando. Su imitación con ademanes y el guiño con el sonido de click es punto y final", escribió el actor sobre Hart.
Después de pasar tanto tiempo juntos, el dúo artístico se entrevistó el uno al otro, imitándose, a pedido de The LAD Bible.
Kevin Hart gesticuló y guiñó igual que lo hace "The Rock", mientras este imitó la rapidez del habla y la repetición de frases que caracteriza al comediante de stand-up.
Ambos actores se robaron el show haciendo la perfecta imitación del otro pero no pudieron mantenerse en el personaje debido a sus abruptos ¡ataques de risa!
Dentro de unos meses podremos ver a este par reunirse en la pantalla grande en el remake de la cinta Jumanji. Mientras tanto, el próximo 14 de octubre estrena Kevin Hart: What Now?