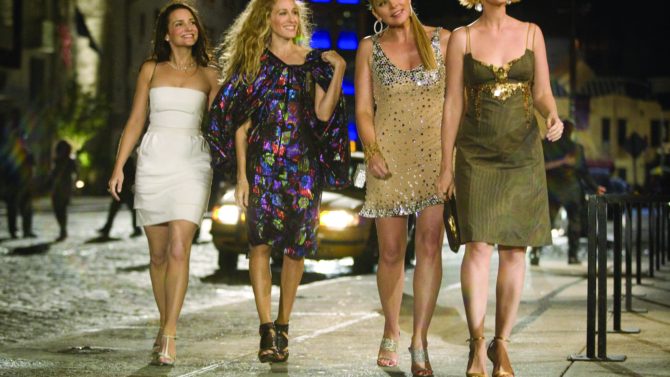 La actriz Sarah Jessica Parker y las demás protagonistas de Sex and the City no se han cerrado ante la posibilidad de reunirse otra vez en la TV o en la pantalla grande.
"Creo que sigue siendo una pregunta abierta y la discusión continuará hasta que haya sido resuelta", dijo en entrevista con AP la actriz que interpretó a Carrie Bradshaw en la exitosa serie de HBO y luego en dos películas.
VER TAMBIÉN Mira el nuevo tráiler de 'Luke Cage', la nueva serie de Marvel y Netflix
Parker dijo que las protagonistas de Sex and the City no han descartado la posibilidad de repetir sus personajes, al decir que "siempre hay una posibilidad, sin duda" de que veremos a Carrie Bradshaw otra vez.
"No creo que ninguna de nosotras haya dicho que no", dijo la actriz de Divorce. "No sé si se trata de una serie o la película".
La última vez que vimos a Carrie Bradshaw y sus amigas Samantha Jones (Kim Cattrall) Miranda Hobbes (Cynthia Nixon), y Charlotte York (Kristin Davis) en la pantalla grande fue en 2010, en la película Sex and the City 2, que fue la secuela de Sex and the City (2008).
La serie de TV del mismo nombre se transmitió desde 1998 a 2004 por la cadena HBO.
¿Te gustaría volver a ver una nueva Sex and the City?