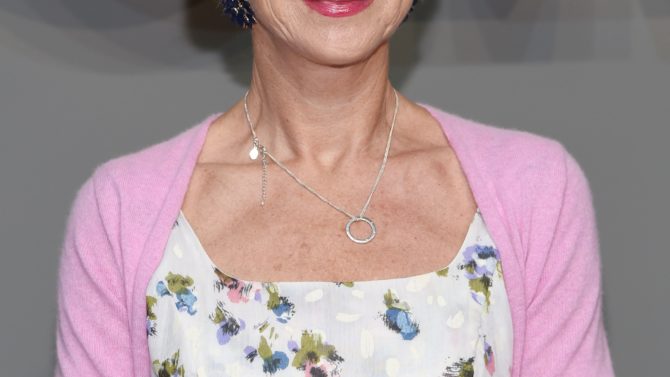 Helen Mirren dio las gracias a Kim Kardashian por cambiar los estereotipos de belleza de la mujer. La prestigiosa actriz británica de 70 años reconoció en una entrevista a The Telegraph que, aunque no sigue mucho a la reina de los realities, "es maravilloso que ahora se te permita tener trasero" .
En otras palabras, a pesar de no ser fan de Keeping Up With the Kardashians, no tiene problemas en admitir que admira el cuerpo curvilíneo de la mujer de Kanye West.
VER TAMBIÉN Kim Kardashian promete que Kanye West ofrecerá otro concierto
Asimismo, Mirren también habló positivamente de los cambios que están teniendo lugar con relación a otros aspectos de la mujer, no solo con las expectativas físicas.
RELACIONADO Jennifer López diseña tank top que dice: "Tengo suerte de tener estas curvas" [FOTO]
"Cuando yo estaba creciendo, se consideraba extremadamente desvergonzado que se viera una línea del sujetador", afirmó. Y es que Helen Mirren tiene las ideas claras: "Adoro las mujeres que no tienen vergüenza".
Mirren lleva casada con el director de cine Taylor Edwin Hackford desde 1997 y es considerada un icono de belleza.