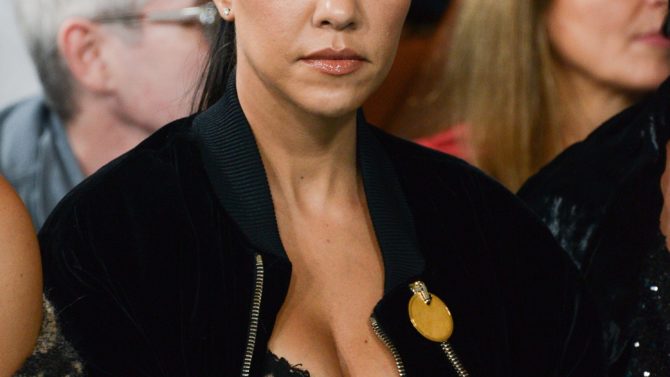 Kourtney Kardashian, hermana mayor de Kim Kardashian, habló por primera vez sobre cómo se encuentra la socialité tras el robo a mano armada que sufrió en París el pasado 3 de octubre.
"No la está pasando bien. Creo que todos estamos todavía temblando y creo que tiene un gran apoyo de la familia y sé que todas las cosas traumáticas que hemos pasado las superamos juntos como una familia. Y eso es todo de lo que se trata una familia", declaró Kourtney en una entrevista en video con The Today Show de Australia.
VER TAMBIÉN Kim Kardashian "se está tomando un tiempo libre muy necesario", dice su asistente
De esta manera, la estrella del reality Keeping Up with the Kardashians, de 37 años, rompió el silencio desde que su hermana fue asaltada adentro del exclusivo No Address Hotel en París hace más de dos semanas, por cinco hombres armados y enmascarados que la amordazaron, la encerraron en un baño y le robaron joyas valuadas en unos US$1o millones.
La primer en hablar tras el horrible incidente fue Khloé Kardashian, la menor de las tres hermanas. La semana pasada admitió que Kim "no se encuentra bien" y que "es increíblemente traumático lo que le pasó" en una entrevista en el programa de Ellen DeGeneres.
Su madre, Kris Jenner, también habló sobre cómo está lidiando Kim con esta situación. "Es un proceso", dijo a E! News el martes 18 de octubre durante la presentación de la línea de jeans de Khloé, y agregó que su hija está haciendo lo mejor que puede para dejar en el pasado el temible episodio.