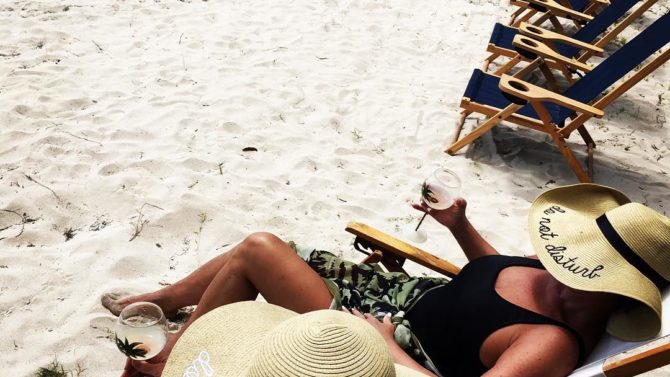 Kris Jenner está oficialmente en modo: vacaciones. La matriarca del clan Kardashian-Jenner se encuentra disfrutando de unas vacaciones tropicales muy merecidas.
Estes viernes, la estrella del famoso reality show de la cadena E! publicó una serie de fotos en su cuenta oficial de Instagram que comprueban una vez más que sabe cómo tratarse a sí misma a unos envidiables días de paz y tranquilidad.
A pesar de que no fue revelada la locación, se puede juzgar gracias a estas imágenes que se trata de un paraíso con mucho sol y uno que otro trago tropical. En la foto, se aprecia a Jenner luciendo un sombrero con el mesaje que indica "no molestar".
"Habitación con vista", presumió la estrella de Keeping Up with the Kardashian en esta increíble foto.
Mientras tanto, su hija Kim Kardashian se encuentra en México con su mejor look playero disfrutando de unas vacaciones junto a un grupo de amigas.