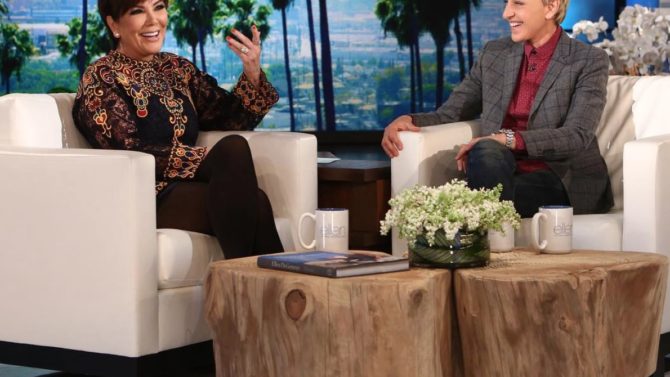 Kris Jenner visitó el set de The Ellen Show este martes 1 de marzo. Durante su entrevista, la matriarca de una de las familias más famosas de la televisión fue cuestionada sobre el caso de O.J. Simpson, quien fue acusado de asesinar a su exesposa Nicole Brown, y cuyo juicio es el tema principal de la serie de Ryan Murphy, American Crime Story: The People v. O.J. Simpson.
La estrella del reality show Keeping Up with the Kardashians, le explicó a Ellen DeGeneres cómo fue que se enteró sobre la muerte de su amiga y lo difícil que fue el caso judicial, ya que su exesposo, Robert Kardashian, fue el abogado de Simpson. "Fue todo un proceso muy doloroso, era algo diferente todos los días. Pero lo que lo hizo más difícil fue que mi exesposo estaba de su lado y yo en el lado de Nicole. Estaba tratando de explicarles todo esto a los niños.
Jenner, cuyo personaje está siendo interpretado por Selma Blair en la serie de FX, dijo que Simpson, con quien había sostenido una amistad desde la adolescencia, trató de hablar con ella días después del asesinato de Brown. "Me llamó varias veces porque quería hablar de lo que había pasado y de cómo se sentía él", confesó.
Mira la entrevista completa de Jenner en The Ellen Show a continuación: